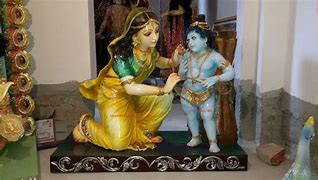 Krishna Janmashtami
11 & 12 August 2020
Tuesday & Wednesday
Janmashtami is celebrated in India with much fervor and enthusiasm. Janmashtami marks the birth anniversary of Lord Krishna, the eighth incarnations of Lord Vishnu.
It is celebrated each year on Krishna Paksha of Bhadrapad.
Krishna Janmashtami on Tuesday, August 11, 2020
Ashtami Tithi begins at 09.06 AM, August 11, 2020
Dahi Handi on Wednesday, August 12, 2020
Nishita Puja Time- 12.05 AM to 12.48 AM, August 12
Janmashtami is also known as Gokulastami. On this day, devotees throng the temple to pay their tribute to Lord Krishna and celebrate the birth episode of Lord Krishna, either through skit or by putting up a beautiful jhanki.
Devotees stay up till midnight for Krishna abhishek and this long vigil is often marked with devotional songs.
Many devotees observe ritualistic fast on this special day. While some opt for nirjala vrat where they consume only fruits, juices, and light satvik food.
Devotees make an oath for fasting on the day of Krishna Janamashtami, The day begins with the decoration of Puja Ghar or worship space. A swing is arranged for Bal Krishna. Puja begins with chanting bhajans and kirtan.
Firstly Ladoo Krishna is given a water bath followed with holy water. The Abhishek of lord Krishna is done followed by ghee, curd, milk, honey, and water. This step is done for three times.
Bal Krishna is then given beautiful clothes and a Chandan tika.
The devotees keep moving the swing with continuous chanting of bhajans and kirtans. Mahabhog is distributed to a large gathering.